With NusaTrip
Your next trip is going to be easy !
Nusatrip is an online travel portal. We provide information, prices, availability, booking services for domestic and international flights and hotels. Our network has over 500 airlines, including Indonesian domestic airlines, and 200,000 hotels in Indonesia and all around the world.
NusaTrip is a one-stop shop for all travel related services. Our mission is to take the hassle out of planning a trip and providing business and leisure travellers an easy solution to book their hotels and flights at the best price. The portal is designed with a simple interface that users can easily use and book their trips. We are constantly working hard to offer travel solutions for travellers who want to travel within and beyond Indonesia.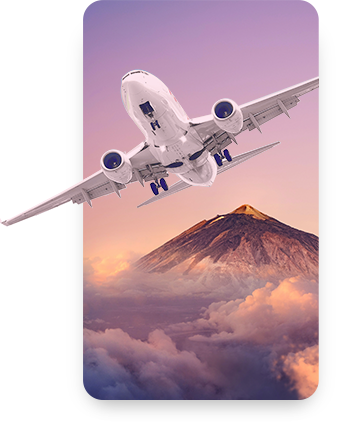 First online travel agent in Indonesia to offer Flights & Hotels, Domestic and International
NusaTrip is the first online travel agent in Indonesia to offers a large selection of global and domestic airlines as well as a large variety of accommodations.
Time-saving and easy to use Search Engine: Combining advanced technology with up-to-date travel expertise, NusaTrip's platform will allow users to compare thousands of airline fares and only offer the best deals.
Best rates for domestic and international flights : 500 airlines with only the best fares.
100,000 hotels in more than 10,000 destinations: NusaTrip's network of hotels offers users with big discounts prices.
---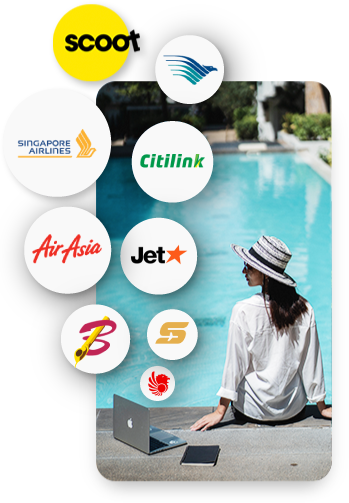 All major Indonesian domestic and international airlines in one screen
Users can compare flight ticket prices from an easy simple-to-use interface.
Users are given the freedom to plan their own itinerary. They can choose different airlines to suit their personal needs. The list can be easily arranged in order of departure time, arrival time, duration of flight, price and name of airline.
In this dynamic and fast paced airline business, the South East Asian airline business is always growing and changing. It is hard to keep track of airlines and their various routes,. NusaTrip removes the need for travels to worry about that. Our system is always updated so that users are always aware of what are the various options they have to fly.
No hidden cost policy
Nusatrip makes an effort to display the "All Inclusive" price. There are no hidden taxes or fees . The prices you see are the net, fully loaded prices. You will not see any hidden cost in the next page.
Unlike other so-called online travel agents, Nusatrip makes it an effort to display all inclusive prices to users, without hiding taxes or any other unseemly fees. The price users see on the website is the exact net value, without any hidden costs popping up in further pages. What you see is what it costs.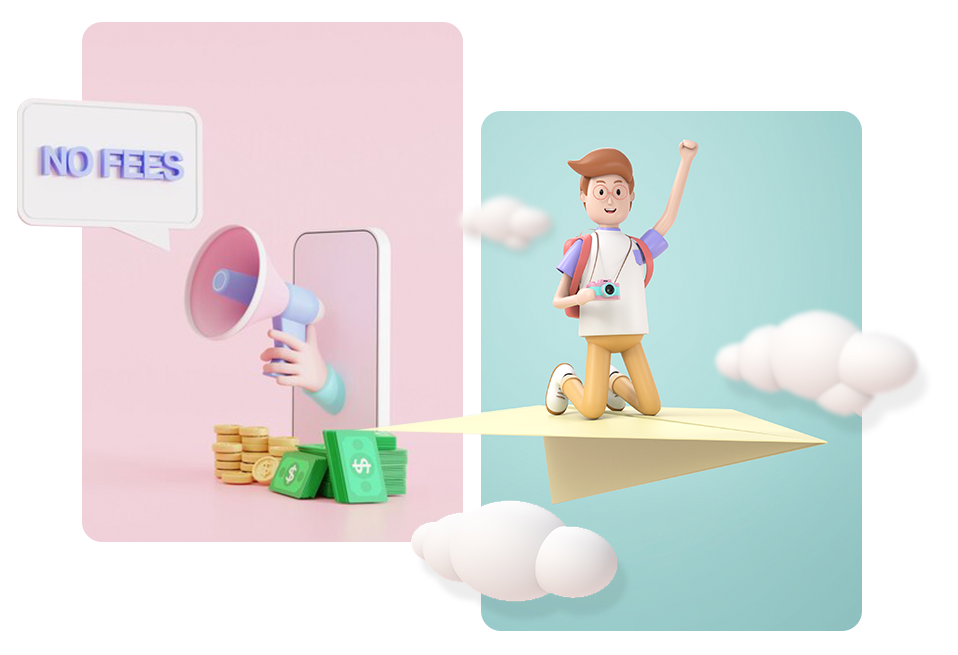 Easy Payment
Pay for any hotel rooms or flight ticket bookings with popular Indonesian & Global payment solution
Payment is easier and simpler as Nusatrip accepts all popular payment methods. These include Online Banking (BCA KlikPay and Mandiri Clickpay), and even through ATM Transfer (ATM Bersama & ATM PRIMA network which connects over 80 banks in Indonesia) and Credit Card (full 3D-secure, all cards are accepted). So, even if you happen to be in a small village, there is always a way to pay.
Thanks to a fast payment settlement system, ATM payments are verified in just a few minutes. We do this because we know nobody likes to wait.
All transaction data are protected by a High-grade encryption
Simple & Fast booking flow, Support 24x7
It just takes a few steps to book a flight or a hotel at the best price.
For the first time in Indonesia, International flight is available at anytime and anywhere.
Who is NusaTrip.com
NusaTrip.com is a fully licensed travel agency company, accredited IATA (International Air Transport Association). The company is registered in Jakarta and is a member of ASITA (Association of the Indonesia Tours and Travel Agencies). It is run by a team of people who have a passion for Travel and extensive experience in:
Travel industry
Global e-commerce
Reliable technology
Finding good travel deals
Providing great customer experience
Nusatrip is part of Society Pass (SoPa), a company that focuses on business acquisitions and operates across a series of six verticals (loyalty, lifestyle, food and beverage, telecommunications, digital media, travel), connecting consumers to sellers of various product and service categories in Southeast Asia region.